---
Webcast: Strategies to Mitigate Post Treatment Challenges in Potable Reuse Systems
When:
October 10, 2019 @ 2:00 pm – 3:00 pm
2019-10-10T14:00:00-04:00
2019-10-10T15:00:00-04:00
Presented in partnership with the Water Research Foundation, this webcast presents the results of a recent research project that identified effective strategies to be considered for mitigation of post treatment challenges for potable reuse systems.
Webcast
2:00 p.m. – 3:00 p.m. Eastern; 11:00 a.m. – 12:00 p.m. Pacific
Fee: WateReuse Members and WRF Subscribers: Free; Others: $49
PDHs: 1
As more utilities undertake potable reuse projects, it is important to consider post treatment challenges that may arise downstream of reverse osmosis (RO) and advanced oxidation for advanced treated wastewater. Join us on October 10 at 2 pm ET to learn about a new Water Research Foundation research project (Reuse 16-01) that addressed post treatment challenges in three areas: corrosion control, metals mobilization, and minimization of NDMA (N-Nitrosodimethylamine) rebound and disinfection byproducts (DBP) formation. The research project applied corrosion control pipe loop testing, metals mobilization soil column testing, and various tests investigating NDMA rebound in finished water and DBPs including nitrosamine precursor evaluation, RO membrane age and treatment impact assessment, as well as evaluation of alternative advanced oxidation processes for DBP precursor removal. The project involved seven utility partners. The Orange County Water District's Groundwater Replenishment System and Advanced Water Purification System was used as a test bed for much of the work. The project identified effective strategies to be considered for mitigation of post treatment challenges for potable reuse systems.
Presenters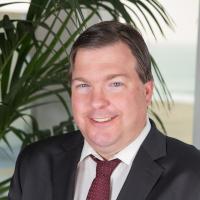 David R. Hokanson, Ph.D., P.E., BCEE of Trussell Technologies is a registered Civil Engineer in California and a licensed Professional Engineer in the State of Michigan with over 15 years of experience and has authored more than 50 publications. His professional experience has focused around physicochemical processes in water treatment and sustainable engineering.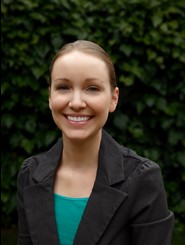 Megan Plumlee, Ph.D, P.E. is the Director of Research and Development for the Orange County Water District. She oversees a team of scientists and researchers who coordinate and conduct applied physical, chemical and biological research that supports and enhances the district's core operational needs; research and review promising new technologies to improve water quality and increase the efficiency of OCWD's recycled water treatment and groundwater recharge operations.