---
Process Interrupted: Using BOR Funded Desalination Research to Evaluate an Innovative Process Train (Webcast)
When:
May 27, 2021 @ 10:30 am – 11:30 am
2021-05-27T10:30:00-07:00
2021-05-27T11:30:00-07:00

WateReuse Arizona Section Meeting & Webinar
10:30 am – 11:30 am Pacific | 1:30 – 2:30 pm Eastern
WateReuse Members: Free
Others: $49
PDHs: 1
Process Interrupted: Using BOR Funded Desalination Research to Evaluate an Innovative Process Train to Halt the Salt Accumulation in a Sewer-shed from Cooling Towers while also Promoting a Circular Economy.
Presenters
Eric Dole, PE, PSAP, Garver USA
Michael Watts, PhD, Garver USA
Yuliana Porras-Mendoza, US Bureau of Reclamation
The Southwest U.S. is challenged by freshwater scarcity and salt accumulation in its watersheds. A significant contributor to salt loading in urban sewer-sheds are the many industrial and commercial cooling towers that dot the landscape. These towers are very effective at cooling in arid environments; however, they use scarce freshwater resources to absorb heat through evaporation while accumulating the salts and minerals that must be discharged as blowdown.
Garver was selected by the Bureau of Reclamation's Desalination and Water Purification Research Program Pitch to Pilot to research a novel treatment train that will reduce the amount of salt discharged from industrial cooling tower blowdown.
Garver's zero liquid discharge, membrane desalination treatment train is estimated to remove more than two tons of salt from the 600 ton cooling tower blowdown and saved approximately 200,000 gallons of make-up water from the potable water supply over the eight-month field-testing portion of the pilot study.  The reduction of salt discharged to the sewer will benefit the local wastewater treatment plants and the local watershed, while also improving the water quality of the cooling towers with a low energy intensity treatment train.
This presentation will address the BOR Desalination Pitch to Pilot Program, the thought process behind the EC, UF, GAC, RO with VAED concentrate management treatment train and report on commissioning efforts to date.
Biographies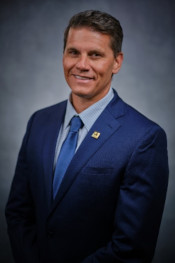 Eric Dole
Eric is a senior project manager at Garver where he serves as the Water and Energy Practice Leader.  He specializes in delivering sustainable infrastructure solutions through optimized hydraulic systems and optimized treatment processes.  In 2019, Eric was selected for the Water Research Foundation's 12-person Energy Advisory Committee where he advises the group on energy efficiency and process optimization projects.
Eric was one of the world's first water professionals to be certified as a Pump Systems Assessment Professional (PSAP) through the Hydraulics Institute, which allows him to set the standard for pump systems assessments and optimization techniques, leading to energy efficient and reliable systems.  His process mechanical expertise can be seen in his patented designs for two zero liquid discharge brine management systems, of which one was awarded the 2011 AZ Water Reuse Project of the Year Award and the other was selected for RO concentrate treatment in the Bureau of Reclamation Desalination Pitch to Pilot Research Project that started in September 2020 and is scheduled for commissioning in May 2021.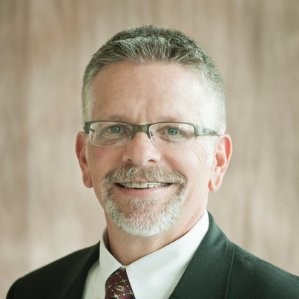 Steve Jones
Dr. Steve Jones has 37 years of experience in water resource development and the design and implementation of water and wastewater utilities infrastructure. He serves as a senior project manager on Garver's Water Team and provides process design quality control on projects involving conventional and advanced water and wastewater treatment facilities, including chemical, physical, and biological systems. Dr. Jones currently serves as a board member on the National Science Foundation (NSF) Membrane Applied Science & Technology (MAST) Industrial Advisory Board and received his PhD in Civil Engineering at the University of Arkansas Graduate School..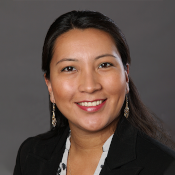 Yuliana Porras-Mendoza
Yuliana Porras-Mendoza is the Advanced Water Treatment Research Coordinator for the Research and Development Office with United States Bureau of Reclamation. After eighteen years with Reclamation, she is one of the Chemical Engineering experts in water treatment whose work expands from membrane development, testing of advanced water treatment technologies, to technology transfer. She holds a US Patent in the area of new membrane chemistries titled "Chlorine resistant amides, polyamides, and membranes made from the same" (US 9056284 B2, granted 6/16/2015). Ms. Porras-Mendoza's current role is to develop the advanced water treatment strategy for the Research and Development Office within Reclamation and to manage and administer the Desalination and Water Purification Research (DWPR) Program. She holds a Bachelor of Science in Chemical Engineering and a Master of Science in Environmental Science and Engineering from Colorado School of Mines, as well as a Master of Science in Technology Commercialization from McCombs School of Business at the University of Texas, Austin.