---
WateReuse Arizona Section Meeting & Webinar
When:
February 7, 2020 @ 10:00 am – 11:30 am
2020-02-07T10:00:00-07:00
2020-02-07T11:30:00-07:00
Where:
Marana Water, Palo Verde Room
5100 W. Ina Road
Tucson
AZ 85743

Join Us!
10:00 AM – 11:00 AM:  Webinar Presentation
11:00 AM – 11:30 AM:  Arizona Section Board Meeting
Webinar:  Tackling PFAS Contamination within Tucson Water's Reclaimed Water System
Presenter: Jeff Biggs, Administrator, Tucson Water, Source Water Division
Tucson Water has operated a reclaimed water system for over thirty years. The system delivers treated effluent for turf irrigation to over 1,000 customers, including local golf courses, parks, schools and residential homes. During this time, the reclaimed system has saved over 130 billion gallons of potable water. The reclaimed system and Tucson Waters use of treated effluent includes the Reclaimed Water Treatment Facility, the Sweetwater Wetlands facility, Managed Recharge projects, the Santa Cruz River Heritage Project, and the South Houghton Area Recharge Project (SHARP).
With recent concerns of PFAS contamination, Tucson Water has developed operating guidelines to reduce the levels of PFAS within the reclaimed system. This presentation will describe the reclaimed water system and Tucson Water's continued efforts in reducing PFAS within the system.
Presenter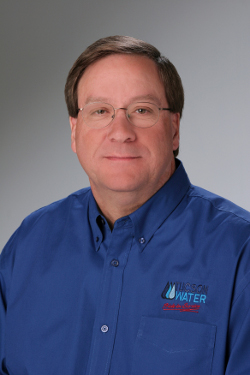 Jeff Biggs has over 39 years of experience in the water profession, including being a certified Water Treatment & Water Distribution Operator. Jeff's experience includes water treatment and quality, water resource management, public outreach, intergovernmental affairs, and research. Jeff also has extensive management experience, is a member of numerous Boards and committees and is an AWWA Life Member and a recipient of the Water for People Kenneth J. Miller Founder's Award.
Jeff is an avid golfer and was the Chair of the Southern Arizona Golf Classic for fifteen years, which raised over $410,000 for Water for People. Water for People is an international 501(c)(3) nonprofit humanitarian organization that focus on long-lasting, safe drinking water and improved sanitation for developing countries.