---
Multiple Benefits of Stormwater Capture and Reuse Projects
When:
June 9, 2021 @ 2:00 pm – 4:00 pm
2021-06-09T14:00:00-04:00
2021-06-09T16:00:00-04:00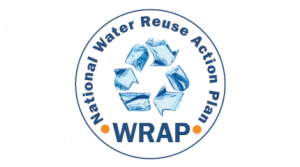 Free Webcast
Wednesday, June 9, 2021
2:00-4:00PM EDT, 11:00 AM – 1:00 PM PDT
Register Now!
Please join us for the third in a series of web-based events associated with the national Water Reuse Action Plan (WRAP) Action Item 2.3.3., which focuses on opportunities and challenges related to urban stormwater capture and use. This webcast will highlight stormwater capture and reuse projects from around the country. This free webcast explores how these projects can be designed to provide benefit far beyond the management of stormwater. Speakers will discuss the drivers for these projects, life cycle considerations, and lessons learned.
This event is hosted by the Water Environment Federation and co-sponsored by U.S. EPA, the WateReuse Association, the National Municipal Stormwater Alliance (NMSA), and the Johnson Foundation at Wingspread.
Presenters
Matt Fabry, San Mateo County, CA
Mitchell Katz, Orange County, FL
Dave Smith, U.S. EPA Pacific Southwest Region
Chris Earley, Washington, DC