---
Potable Reuse for Inland Locations: Pilot Testing Results from a New Potable Reuse Treatment Scheme
When:
May 19, 2016 @ 2:00 pm – 3:00 pm
2016-05-19T14:00:00-04:00
2016-05-19T15:00:00-04:00
Webcast
2:00 p.m. – 3:00 p.m. EDT
11:00 a.m. – 12:00 p.m. PDT
PDHs: 1
Fee: Free for WateReuse Association Members and WE&RF Subscribers
To meet the needs of the greater Tucson Metropolitan area, Tucson Water is exploring potable reuse as a means to diversify and expand their water portfolio. To this end, a six-month pilot test of an innovative and sustainable potable reuse treatment scheme was conducted under a tailored collaboration project between CH2M, Tucson Water and University of Arizona for the Foundation (WRRF-13-09).
The treatment process evaluated in this research used a combination of processes, including short-term soil aquifer treatment, side-stream nanofiltration, ozone oxidation, biological activated carbon filtration, and granular activated carbon adsorption. These processes provide multiple pathogen and organic barriers and achieve a significant degree of salinity reduction while producing less concentrate with significantly lower salinity than reverse osmosis based plants, creating more options for concentrate disposal.
The process arrangement was designed to achieve the project's potable reuse treatment requirements (provide multiple barriers for pathogens and organics and partial TDS removal) while minimizing project capital and operating costs. Successful demonstration of this alternative potable reuse scheme has the potential for application at a variety of inland locations that lack the less costly concentrate disposal method of ocean discharge.
This webcast will present an overview of the treatment scheme as well as the major results and conclusions from the pilot study.
Presenters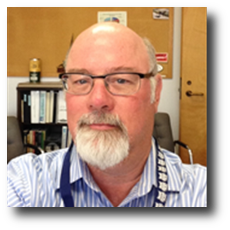 Wally Wilson is the Chief Hydrologist leading the Water Resources Management Section for Tucson Water. He has over 25 years of experience in water remedial and resource investigations in a half dozen states in the western US. Wally is responsible for managing the Tucson's water portfolio and for the operations of Tucson Water's six recharge facilities.