---
Enabling Resilient Communities through a National Smart One Water Strategy
When:
April 6, 2022 @ 2:00 pm – 3:00 pm
2022-04-06T14:00:00-04:00
2022-04-06T15:00:00-04:00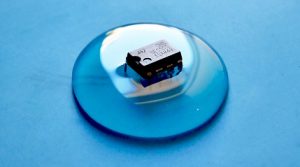 11 am PT | 2 pm ET (1 hour)
WateReuse Members: Free; Others: $49
PDHs: 1
For the past three years, Virginia Tech has led a collaborative effort with Carnegie Mellon University, University of Illinois at Urbana-Champaign, and Oregon State University to formulate a research plan for exploration and development of the Smart One Water Management concept. Join this webcast to learn how research efforts can improve the reliability of our water resources and advance the implementation of water reuse. The research covers strategies, governance and implementation, innovation ecosystems, workforce development, diversity and stakeholders, and water reuse's role in Smart One Water Management.
Planning efforts for a proposed Smart One Water Cyber-Physical-Social infrastructure have identified opportunities to transform the way people interact with smart water services, and to advance national-scale cyberinfrastructure for adaptive and intelligent management of engineered and natural water systems driven by societal needs for resilience, sustainability, and social justice.
Climate change, aging infrastructure, drought, flood, fire, pandemic, and population growth are already causing communities to face a host of diverse and interconnected water management challenges. Despite an increased urgency to modernize and integrate water system management practices, for most communities, management remains ad hoc and siloed with only incremental and often reactive changes over the last few decades. This presentation describes a major national initiative to converge disciplines around the most pressing challenges in our water systems.
Speakers:
Dr. Sunil Sinha, Virginia Tech
Dr. Lindsay Birt, Xylem