---
Water Reuse in California Agriculture
Agricultural reuse refers to recycled water used in an agricultural setting. Water is treated and used again, employing effective and efficient processes to meet specific quality standards for the intended end use.
Water that is treated and cleaned for agricultural reuse includes municipal wastewater, wastewater from plants that process agricultural products, and runoff from fields after irrigation (also known as tailwater).
Benefits of Agricultural Reuse
Resilient: Water recycling provides a constant, reliable supply of fresh water that does not rely on environmental factors or pumping restrictions.
Locally Controlled: Agricultural reuse creates a local water supply for arid regions that depend on imported water.
Environmentally Friendly: Agricultural reuse saves resources, reduces pollution to sensitive water bodies, and reduces energy use associated with pumping long distances.
Safe: State and federal regulations establish stringent standards for water quality that protect public health.
Agricultural Reuse Growth in California
California is a leader in agricultural reuse. The 2020 State Water Resources Control Board annual volumetric survey showed a 52,000 acre-ft increase in agricultural reuse from 2019.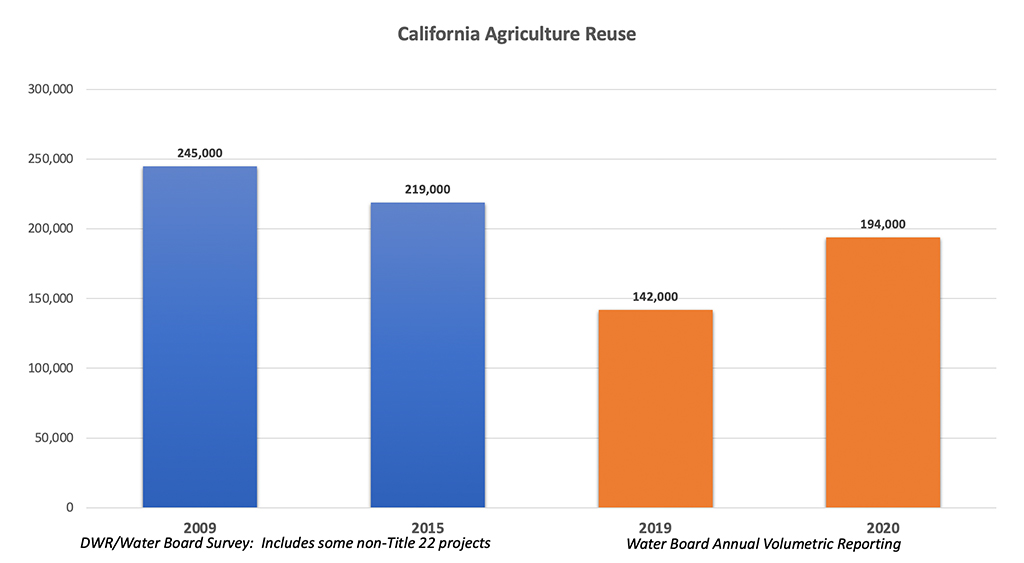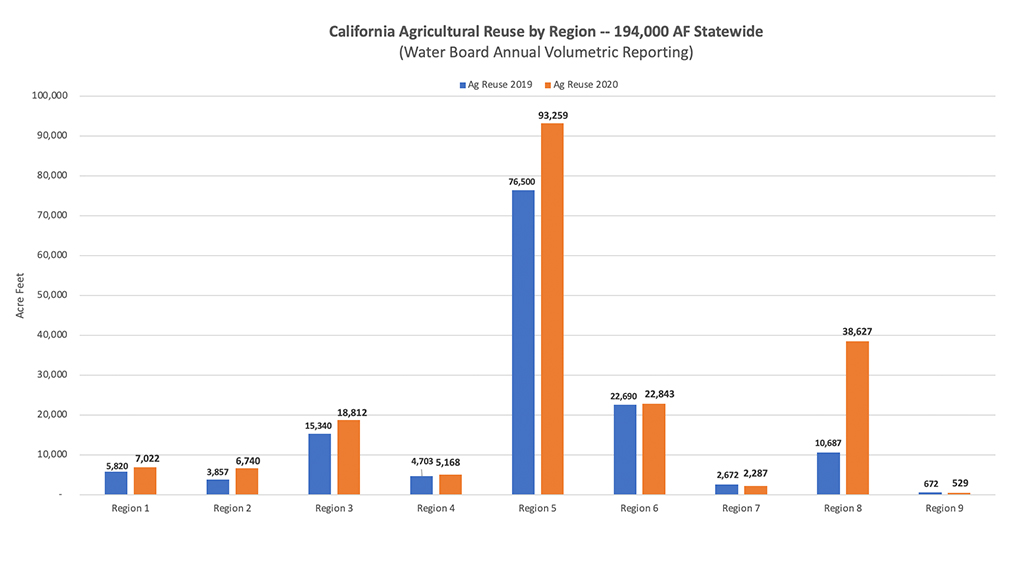 Agricultural Reuse Stories
Fresno Recycled Water
Tapped Out: The EGAP Story
Regulations and Resources
Agricultural Reuse Research