---
Virtual Water Week 2020
Water Week 2020
Action Agenda for Water Week 2020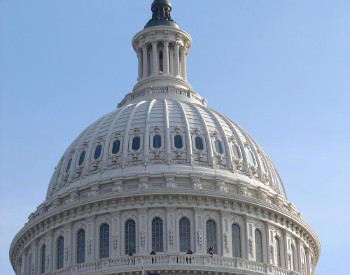 The WateReuse Association urges our members to engage with Congress during virtual Water Week 2020 to make the case for increased federal investment in water recycling. Your stories about local needs and opportunities to spur economic growth are powerful. Please tell your representatives about the need to invest in water recycling as part of the FY 2021 appropriations process, in the next COVID-19 stimulus package, and in the next Water Resources Development Act.
Use the following Water Week 2020 checklist to take action virtually:
Download the Water Week handout, America's Water Infrastructure: Investing & Building the Future, which summarizes our requests for federal programs that invest in water reuse infrastructure.
Call the Capitol switchboard at (202) 224-3121. When you reach the office of your representative or senator, ask for the staffer who handles water issues and tell them why you are calling. If the front office transfers you to that staffer's voicemail (which is common!), leave a message.
Request a video conference with your congressional offices using software such as Zoom to share your stories and priorities. Use recorded video to offer a virtual tour of your facility during or after your meeting.
Share your water reuse stories on social media using #WaterWeek2020 and #InvestInWater to elevate the Water Week messages in Washington, DC and beyond. Use the sample tweets and graphics on the Water Week website as appropriate.
Join the Water Week Webinar, Insights from Washington, DC, on Wednesday April 29 at 2 pm ET to hear the latest water policy developments from EPA senior staff, messages from Members of Congress about the value of water sector advocacy, and updates from key Water Week partners.
If you want to talk with us first or have questions about the handout, please call Greg Fogel, WRA's Policy Director, at 571-445-5506.
Save the Dates
WateReuse, AMWA, AWWA, NACWA, USWA, WEF, WRF, and WWEMA have agreed upon these future dates.
Water Week 2020 | April 26 – May 2
Water Week 2021 | April 25 – May 1
Water Week 2022 | April 24 – April 30
For more information, contact WateReuse Policy Director Greg Fogel.
Water Week 2020