---
Reimagining Reuse – 2020 WateReuse Pacific Northwest Annual Conference
Pacific Northwest Conference Postponed
In light of recent concerns surrounding the COVID-19 outbreak, we have made the difficult decision to postpone the 2020 WateReuse Pacific Northwest Annual Conference. More information will be posted here as it becomes available.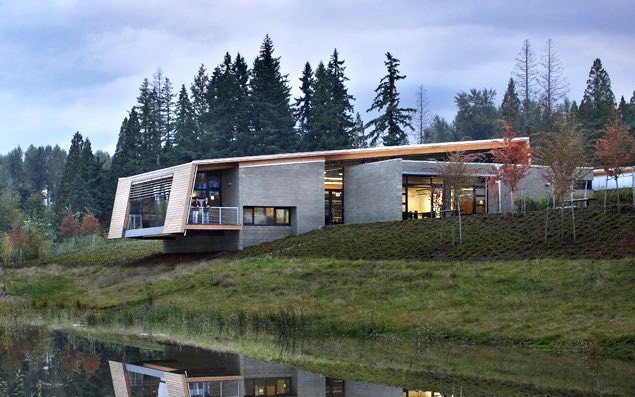 This year's conference will be held at King County's Brightwater Center, an environmental education and event center located on the Brightwater Treatment Plant campus.
The Brightwater Center is located near Bothell and Woodinville in Snohomish County, Washington. The Brightwater Center features 70 acres of public open space with three miles of walking trails, a community center and a clean water environmental education center. Recycled water is used for indoor and outdoor non-potable water uses at the facility and is an important feature for the facility's LEED platinum certification.
Parking at Brightwater is limited and will be provided on a first-come, first-served basis. Taking a hotel shuttle or carpooling with other attendees is strongly encouraged.
Conference Program
An impressive conference program is being planned featuring innovative reuse projects, research, education and community outreach, new regulatory directions and an operator session tailored to reuse facility operations. Stay tuned for more information on the program!
Hotel Reservations
The WateReuse Pacific Northwest Conference has been postponed. If you've made a reservation at the Residence Inn Seattle Northeast/Bothell for the conference, please cancel it.
Parking
Parking at Brightwater is limited and will be provided on a first-come first-served basis. Travel via hotel shuttle or carpool are strongly encouraged.