---
Are We Ready for Next Generation Potable Reuse Projects? Sponsored by Arcadis
When:
December 14, 2023 @ 1:00 pm – 2:00 pm
2023-12-14T13:00:00-05:00
2023-12-14T14:00:00-05:00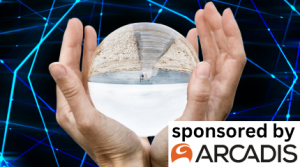 10:00 am PT | 1 pm ET (1 hour)
WateReuse Members: Free; Others: $49
PDHs: 1
WateReuse Webcast: Are We Ready for Next Generation Potable Reuse Projects?
This webcast will explore what the next generation of water and resource recovery facilities will look like, and the steps that we need to take to develop the future of potable reuse. Our panel of experts will lay out how and where we can incorporate technical innovations into potable reuse treatment facilities to make them more robust, resilient, and sustainable, by reducing carbon footprint, recovering heat and material, contributing to the circular economy, and creating public and private partnership opportunities.
Sponsored by Arcadis
Presenters:
Dr. Ufuk Erdal, Senior VP, Water Reuse National Technology and Practice Director, Arcadis
Chris Wilson, Chief of Process Engineering and Research, Hampton Roads Sanitation District
Dr. Zeynep Erdal, Director of Integrated Solutions, Black and Veatch